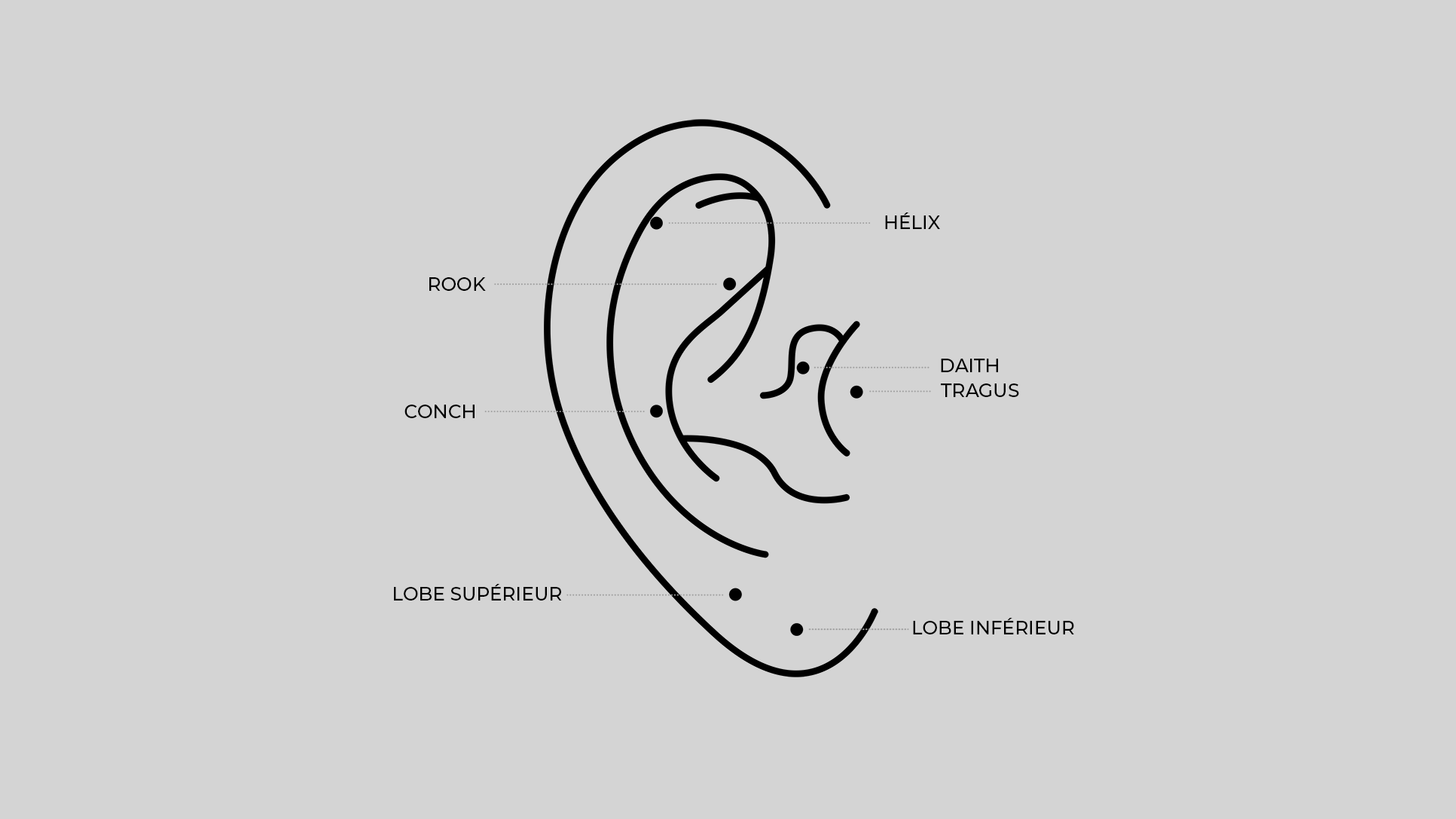 GUIDE: Which size should I choose for my piercing?
We have all found ourselves asking this question, what size should I choose for my piercing ?
The size of the piercings depends on several criteria but for each type of piercings (helix, conch, rook, helix, anti helix...) there is a suitable size.
We will see together in this article how to choose the size for which type of piercing, advice for measuring them and we will talk about healing.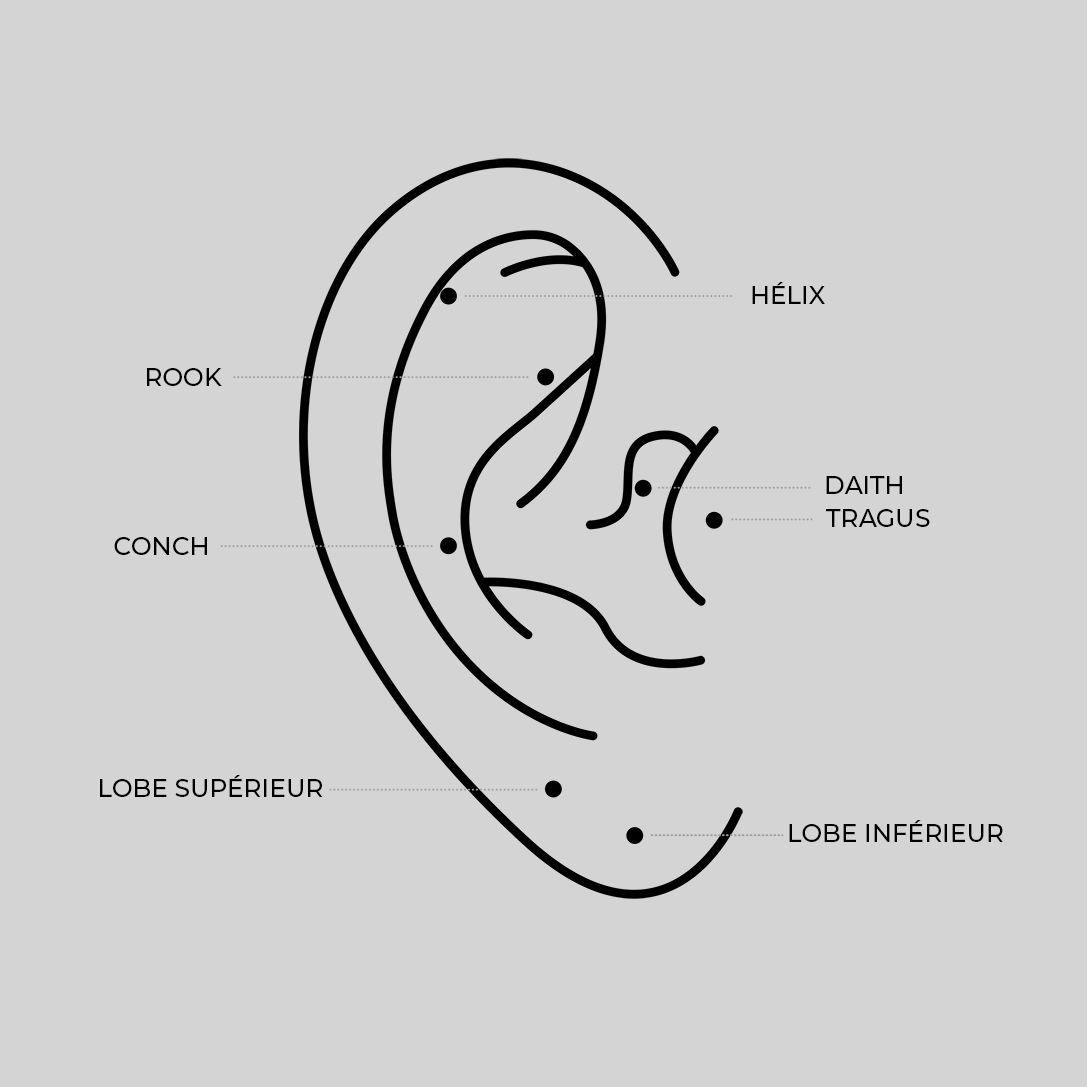 2. Size guide table per piercing
It should be noted that each body is different and that a good piercer will adapt a specific size according to your morphology.
Similarly for the healing of your piercing, it varies from person to person. Piercings located at the top of the ear such as the helix, rook, conch, tragus, or daith take longer to heal than piercings on the lobe. As for the size, the healing can vary according to the body, in one person a piercing can heal in 2 to 3 months while in others it can take more than a year to heal.
Do not hesitate to read our blog article dedicated to maintenance and healing " Our tips for taking care of your ear piercing"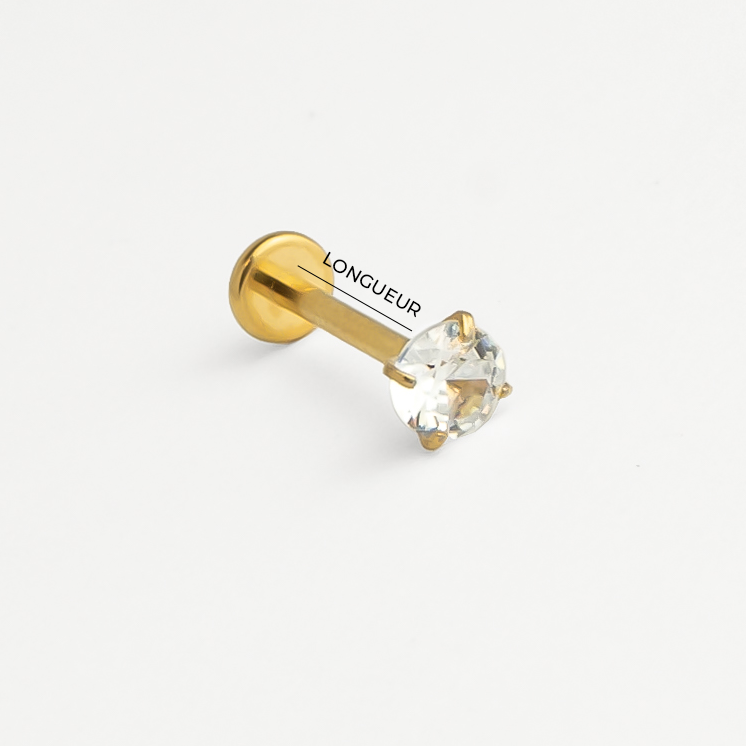 3. How long is the piercing?
The length of the piercing is actually the dimension of the bar that goes through your piercing. To calculate it, nothing could be simpler, it is the length of the rod without counting the ball or the base plate.
There are 3 lengths for piercings: 6 mm, 8 mm, 10 mm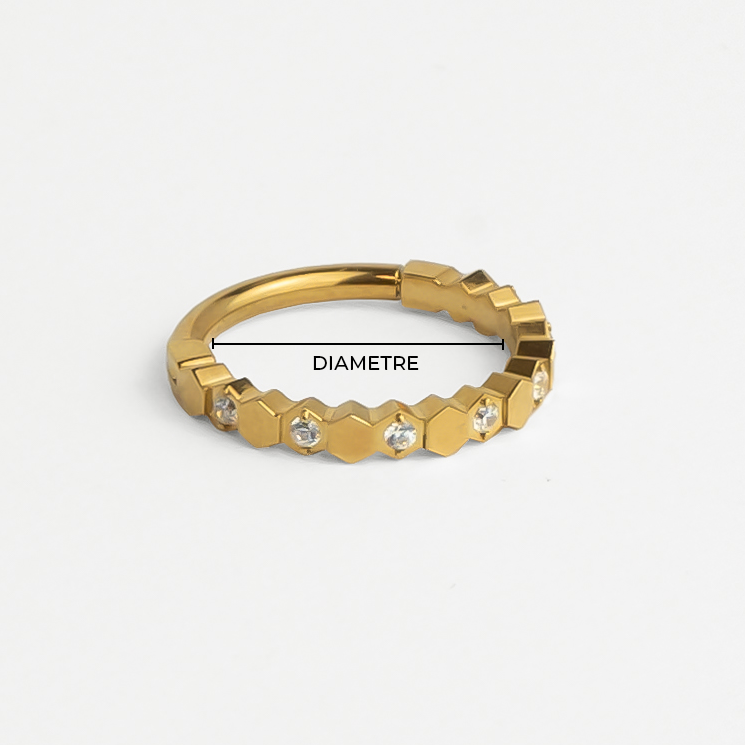 4. Find the right diameter for my ring
The diameter of the ring is an important parameter when choosing jewelry because it is responsible for the final rendering to your ear.
The diameter is measured inside the ring.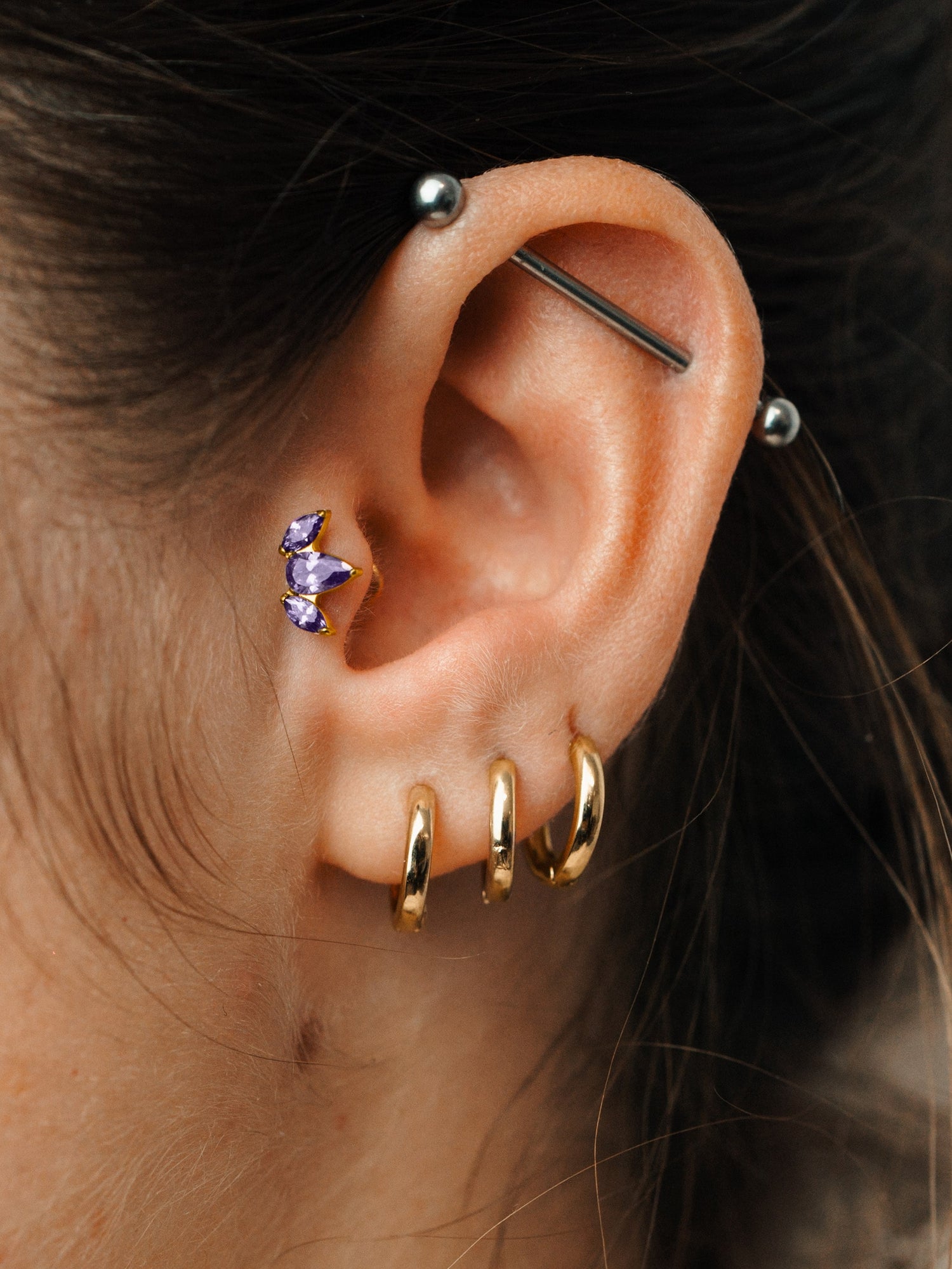 5. How do I choose the diameter I need according to the desired finish?
To measure it, nothing could be simpler take the distance separating your piercing from your lobe.
For your earring to be close to the lobe, opt for an inner diameter between 6 to 12 mm.
For your earring to be away from the lobe, opt for a diameter greater than 12 mm